Providing funding for cutting-edge technology is one way Perth Children's Hospital Foundation ensures that Perth Children's Hospital has access to the best possible equipment and technology that improves diagnosis and treatment outcomes, shortens waiting periods for families and allows for a better standard of paediatric care.
In deciding which ultrasound probe to use, clinicians often have to work within an area of "trade-off" between image quality (better at high frequency) and depth of tissue that can be imaged, or "penetration" (better at low frequency).
The new Vevo ultrasound probe, funded by PCH Foundation, is the world's first clinical ultra-high frequency ultrasound system delivering unmatched resolution for imaging the first 3cm of the body and will change the way clinical and research work at the hospital is done.
"We are proud that we have been able to partner with the Foundation to ensure that our patients can access this new technology and prove its effectiveness as we go along."
The beauty of this system is that it allows you to get extremely high definition pictures of things that are less than a millimetre in diameter. This equipment is allowing us to see tiny structures that we couldn't see before giving us much more confidence in the diagnosis of certain conditions, particularly in small children.
The other advantage of the system is that it has lots of applications in different parts of the body, ranging from the face to the legs, and including some internal organs.
It's also hugely beneficial when working with children as it's painless and extremely safe as well as being non-invasive. CT scanners and MRI scanners are very intimidating for small children and quite scary.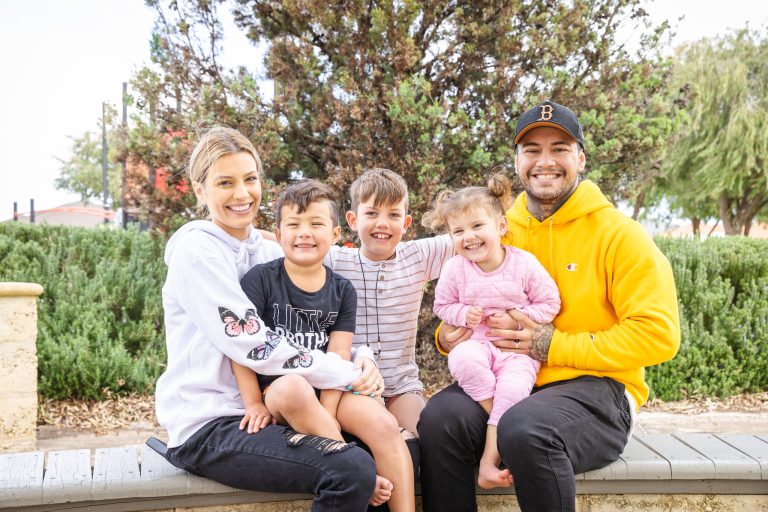 "Because of this treatment he was able to get at the hospital, he really lives a very normal life. We are so grateful that we had the option to use the technology right here in WA. It's made all the difference."
Kahu's family know him as a little fighter. It started before he was born. When his mum Trisha was 20 weeks pregnant, a routine scan showed he had an extremely large growth from the left side of his neck to under his arm.
During Kahu's first operation as a newborn, his growth was found to be a malformation of the lymphatic gland. It had caused a series of large cysts to form, distorting his little body. In the past, the only way to remove Kahu's lymphatic malformation was through invasive surgery, opening him from his neck to his back. He would have been left with major scarring and the cysts could easily have returned. Because the growth was so close to major arteries, the risk of long-term complications or death would have been high.
Instead, during that first procedure, Kahu's doctors at Perth Children's Hospital were guided by cutting-edge interventional radiology scans. They were able to drain around 1.8 litres of fluid from Kahu's cysts. The cysts were also injected with a special substance which scarred them internally and prevented them refilling. He then needed to visit the hospital every two to three months for this treatment. This meant less invasive surgery and scarring and avoiding long hospital stays.
Make your impact and donate today to support children like Kahu. Every donation we receive brings us closer to our goal, transforming the healthcare of sick children and young people.