Up to 330 families in Western Australia each year will hear that their tiny babies need to undergo complex lifesaving heart surgery due to congenital heart disease. For these families, understanding their child's surgery is challenging, especially when it is hard to clearly explain what the procedure will do and how it will work.
In a first for WA, PCH's Cardiology team has utilised 3D printing technology to create 3D replica models of patient anatomy, enabling the team to show parents exactly what they will be doing in surgery. This is keeping them at the forefront of medical advances in the field, enhancing clinical practice, ensuring that doctors are trained in new and cutting-edge practices and, most importantly, achieving better outcomes for patients with congenital heart disease and their families.
This leads to higher standards of care by allowing surgical teams to "train" on 3D models before they go into theatre and improved pre-operative or pre-procedural planning. It's also really helpful for rarer conditions, that doctors may not come across all the time.
It also has huge impact in the fields of training and learning. Again, for students, having a 3D model rather than a two-dimensional drawing in a text book brings things to life. We are about to start some research on the effects of using the 3D models or students and expect it will show a huge benefit.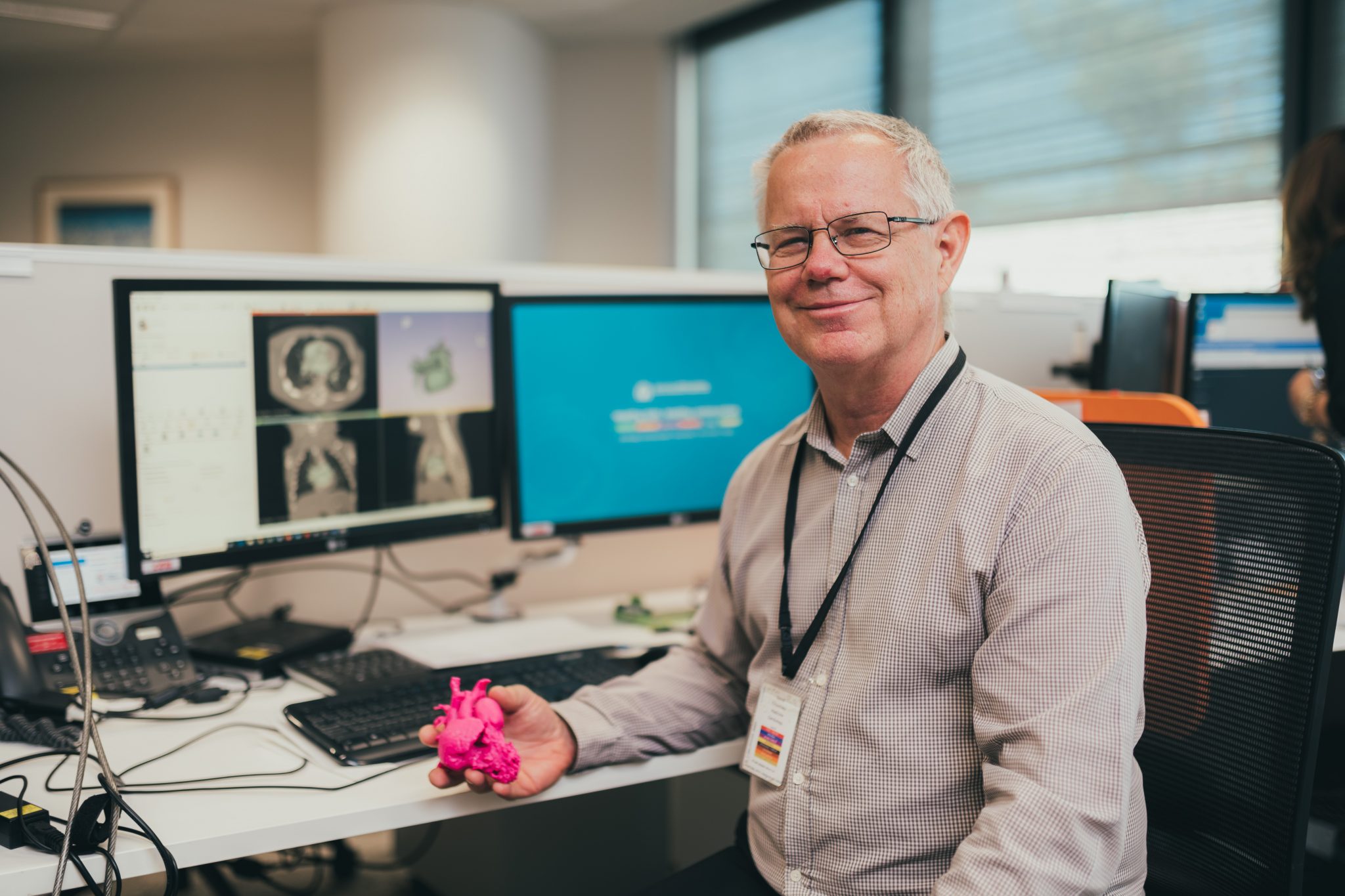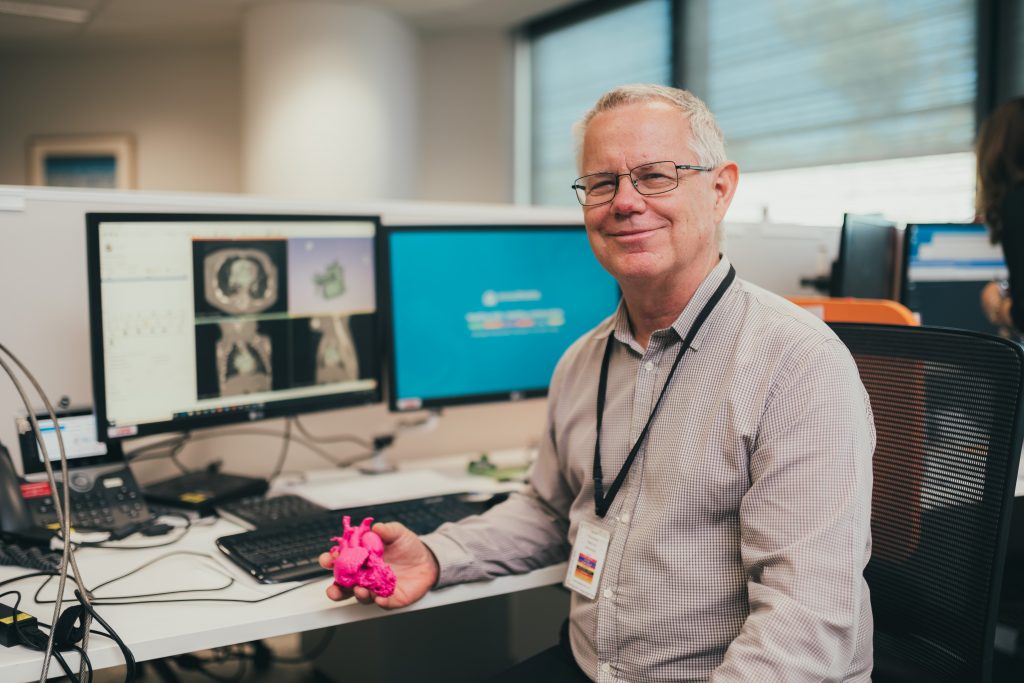 "This technology has real impact. Firstly, using 3D replica models of patient's anatomy holds significant advantages for the cardiologist and surgeon, to ensure they have the most accurate information available to make the best decisions for these tiny patients."
David Crouchley – Data Manager.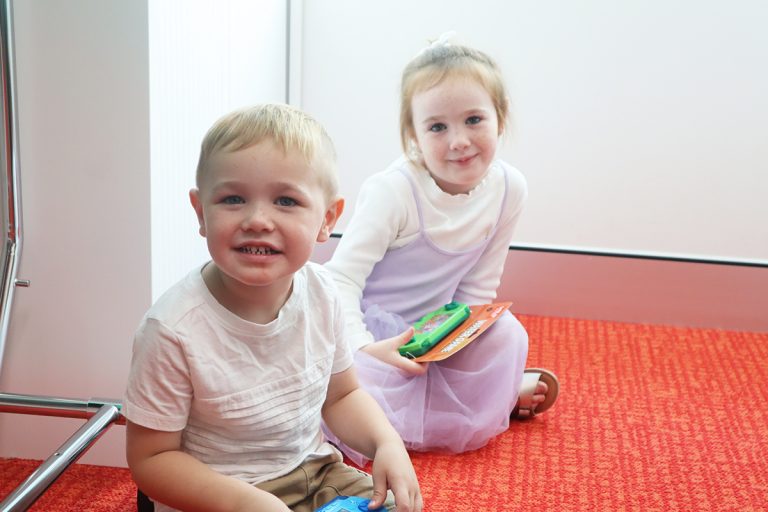 "Our son Zac needed heart surgery as a baby and for me, having to hand my child over to a team of doctors, was one of the hardest things I have ever done. "
"Doctors always try their best to talk to you about what is going to happen, however I think sometimes they forget they are talking to "normal" people who don't have the same knowledge as they do. They would explain details and the terminology was so over my head and I'd never heard of it.
To be able to see the heart in 3D and see the damage that had been caused and how it was going to be fixed was so helpful for me. Knowledge is power and helped me to stay as calm as I could be. I know it will be the same for so many other families too. Having that extra bit of comfort before your child has such a major operation really makes such a difference." – Brooke, Zac's Mum.
Make your impact and donate today to support innovative equipment and technology like the 3D printer. Every donation we receive brings us closer to our goal, transforming the healthcare of sick children and young people.