World Class Expertise and Training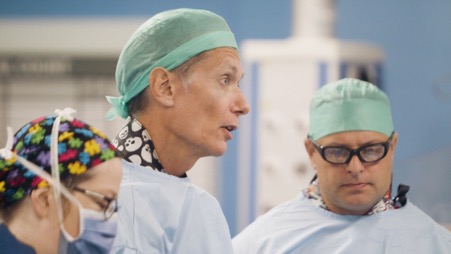 Professor Derek Roebuck is a global authority in Paediatric Diagnostic and Interventional Radiology and—thanks to Perth Children's Hospital Foundation donors—we've secured him as the Hospital's Professorial Chair of Paediatric Radiology.
After spending 19 years establishing a world renowned interventional radiology department at Great Ormond Street Hospital in London, Professor Roebuck brings clinical practice and research together, creating a centre of excellence for complex paediatric radiological services at Perth Children's Hospital. He also teaches medical students in Perth, and is working to establish prominent research collaborations.
In his time at Perth Children's Hospital, Professor Roebuck has initiated a research project studying the effectiveness of certain drugs in the treatment of vascular malformations (or the abnormal growth of blood or lymph vessels). He has also established an outpatient clinic for radiology families at the Hospital.
We're funding the best minds available
Thanks to our generous donors we're helping to ensure patients have access to the best medical minds available..
By supporting Perth Children's Hospital Foundation, you help fund professorial chairs, fellowships and specialist staff, and training, scholarships and seminars. 
Beyond sourcing and supporting experts, we enable staff to attend training programs, study new practices, and learn from international professors through seminars and conferences, so they remain top of their game in delivering world class care to WA sick kids.
We have funded, and continue to fund, some of the world's best experts and clinicians–so that WA kids have the best possible care right here at home.
We fund world-class expertise in three key areas:
Foundation donors fund tenures for professorial chairs, during which they develop and deliver clinical services, treat patients, teach medical staff and lead research projects. 
Fellowships and Specialist Staff
Your support enables us to fund specialist staff positions outside the framework of traditional health service models, and means the Hospital can provide the highest possible level of care to its young patients. 
Training, Scholarships and Seminars
The world of paediatric medicine evolves and innovates constantly, and our supporters enable staff to attend training programs, study new practices and learn from international professionals through seminars and conferences.
More world-class expertise and training