Big W Kingsway, in Perth's north, recently hosted some very special visitors.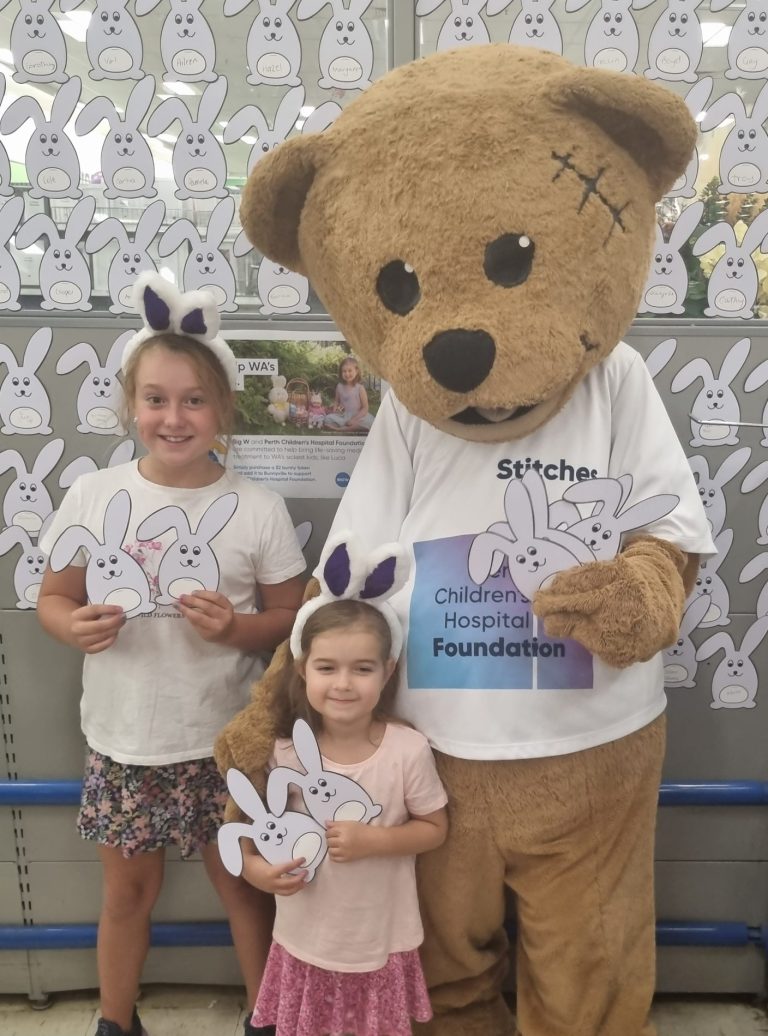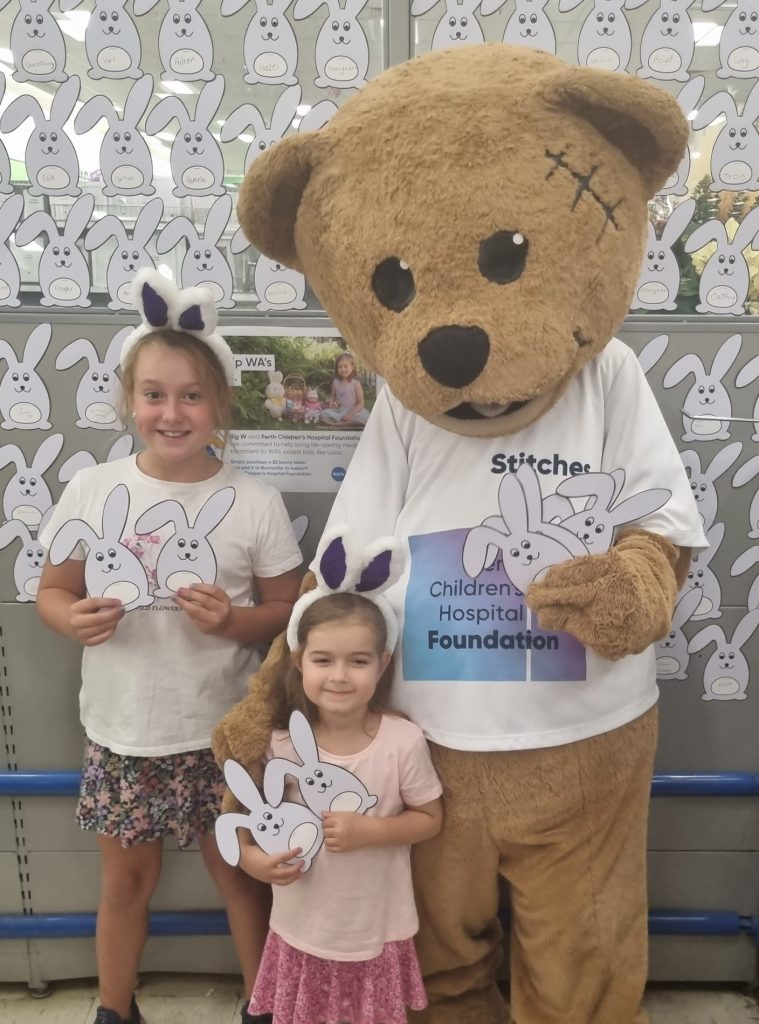 Our Autumn Appeal Ambassador Luca (6), her big sister Emmy, mum Brooke and Stitches the Bear dropped by to show their support for Big W's annual Easter campaign.  
After meeting members of the Big W team, Luca and her family purchased their bunny tokens at the checkout, before returning them to their warren in 'Bunnyville' alongside their 'fluffle' of friends. 
A 'fluffle' is the cute collective noun for a group of wild bunnies.
All proceeds from this year's Big W Easter campaign will go towards helping sick kids in need at Perth Children's Hospital like Luca, who battled a rare brain tumour at just three years old. 
Learn more about Autumn Appeal Ambassador Luca's brain cancer journey:
With your help, PCHF can continue to fund leading-edge equipment and technology that supports kids like Luca in the fight of their lives.  
Head into a Big W store this Easter to purchase your bunny token or donate at the checkout.  
 Big W has been fundraising for Perth Children's Hospital Foundation since 1999.  Over the past 23 years, Big W's 17 WA stores have held around 70 fundraising campaigns. With the generous support of the WA community, Big W has raised an impressive $2.4 million for PCHF, to help WA kids get well and stay well.