The seasoned chef led the catering efforts for one of the biggest gigs in Australian history, Ed Sheeran's + – = ÷ x Tour (Mathematics Tour).
With an illustrious career spanning more than 30 years, Damien has worked in some of the best restaurants in WA and Queensland, including Bistro Felix, Harvest, The Leederville Hotel and Circa, as well as managing The Essential Ingredient providore and cooking school. 
These days, however, Damien spends his time getting up close and personal with some of the world's biggest musical superstars through his work with the UK's Bleeding Heart Catering Co. 
As an international tour caterer for close to a decade, Damien has managed catering for tour crews of up to 200, including superstars such as Paul McCartney, Billie Eilish, Status Quo, The Foo Fighters, The Eagles, Madonna, Rhianna, Queen, Fleetwood Mac, and most recently, Ed Sheeran. 
While Ed paid a series of heart-warming surprise visits to children's hospitals around Australia during his visit, including PCH, Damien is taking leaf out of Ed's book, supporting Mum's Sause pasta or pizza sauce to help sick children.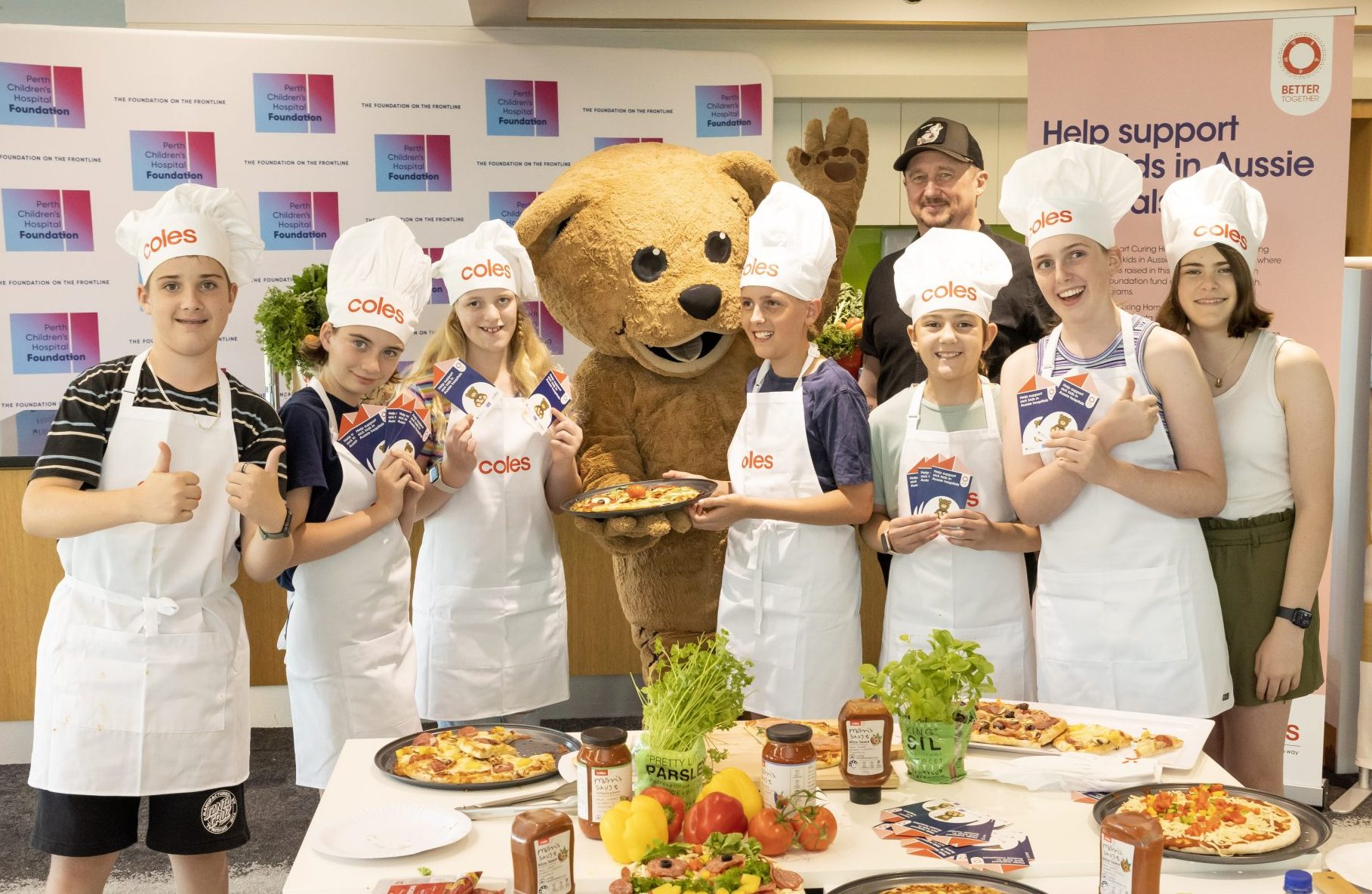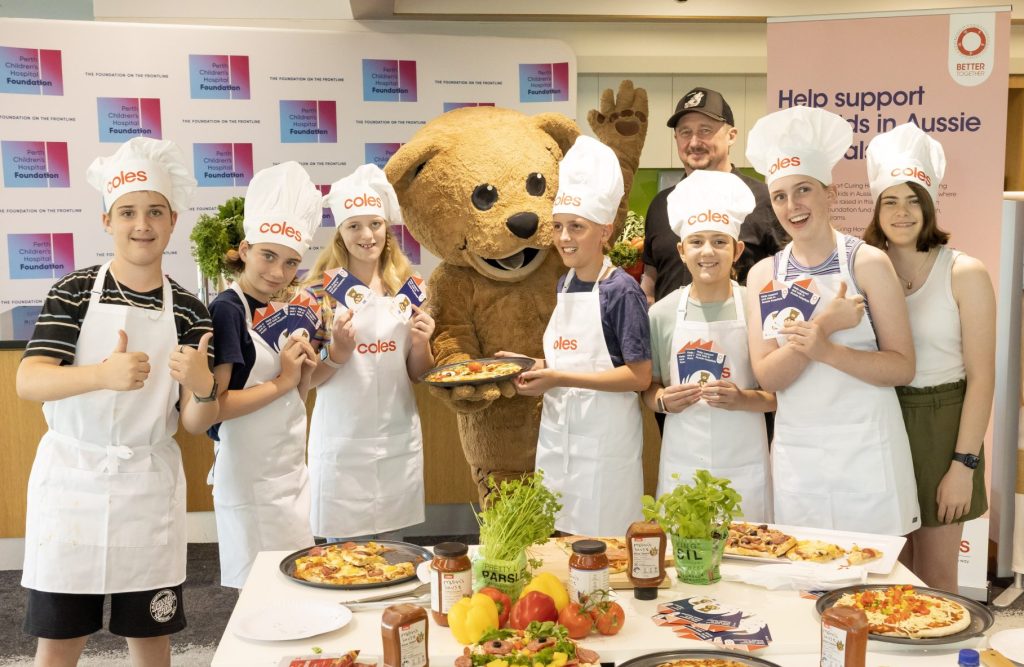 Fifty cents from every Mum's Sause pasta or pizza sauce products sold at Coles stores in WA year-round, goes to Perth Children's Hospital Foundation (PCHF) to fund innovative research, equipment, treatments, services, and other projects to help get kids home from hospital sooner. 
"This is a cause that I really wanted to get behind," said Damien. "One of the things that a lot of kids miss the most during long hospital stays is comfort food. Those simple, hearty meals made with love by mum or dad. 
"One of the reasons I love this pasta bake is because it's so simple, but it's also a great meal to make in a big batch and give to someone who perhaps isn't doing too well in hospital. Food is a beautiful way to show someone that you're thinking of them."
Damien Young's Pepperoni Pasta Bake with Mum's Sause.
Ingredients
500g dry pasta of your choice
1 Tbsp. olive oil
Half a white onion, finely diced
1/2 tsp. dried oregano
4 cloves garlic, minced
2 cups of Mum's Sause pasta sauce
1 (15 oz.) can diced tomatoes, drained
2 cups shredded mozzarella cheese, divided
1/2 cup parmesan cheese
200g sliced pepperoni, lightly fried
Optional toppings: chopped fresh basil or Italian parsley, shaved parmesan
Instructions
Preheat oven to 375 degrees.

Cook pasta in generously salted water until al dente according to package instructions.
While pasta is cooking, heat olive oil in a skillet over medium-high heat. Add the onion and sauté for 5 minutes, until it is cooked and translucent. Add the garlic and oregano and cook for 1 minute more, stirring occasionally, until the garlic is fragrant. Remove from heat.
Once the pasta is finished cooking, drain the water and return the pasta back to the pot. Stir in the garlic/onion mixture, Mum's Sause pasta sauce, diced tomatoes, mozzarella (reserve a small handful of the cheese for the topping), Parmesan and pepperoni. Mix until well-blended.
Transfer the pasta to a greased baking dish, and then sprinkle the remaining mozzarella cheese on top. Bake uncovered for about 20-25 minutes, or until the cheese is melted and starts to brown around the edges.
Serve immediately.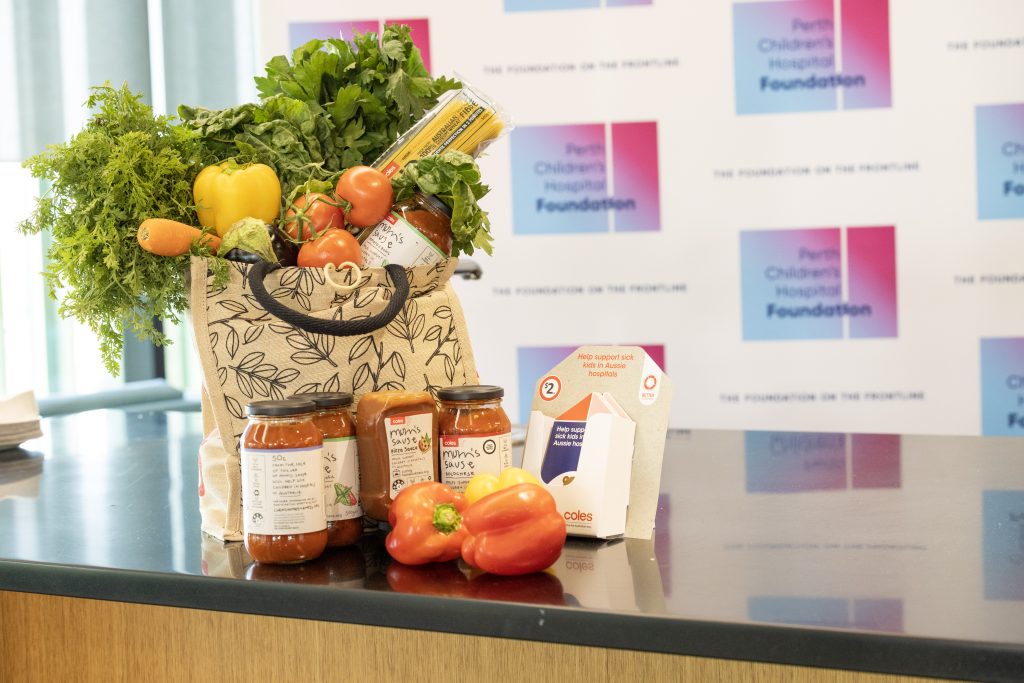 Since 2019, Curing Homesickness has raised more than $670,000 for Perth Children's Hospital Foundation.
You can support Coles' Curing Homesickness with every purchases of Mum's Sause in-store or online, all year round.
For more information, visit: pchf.org.au/curinghomesickness