PCHF-funded scar scanner generates accurate, 3D 'scar maps' in seconds.
We're proud to have funded one of PCH's newest and most innovative pieces of equipment, a 3D scanner that is set to enhance burns care. The handheld scanner can generate high resolution 3D maps of scars in just seconds, allowing clinicians to better manage kids' scar treatment.
The scanner will support clinicians to accurately measure and record details of scars during follow-up appointments, helping to understand how the scar is changing over time and to inform the best course of treatment.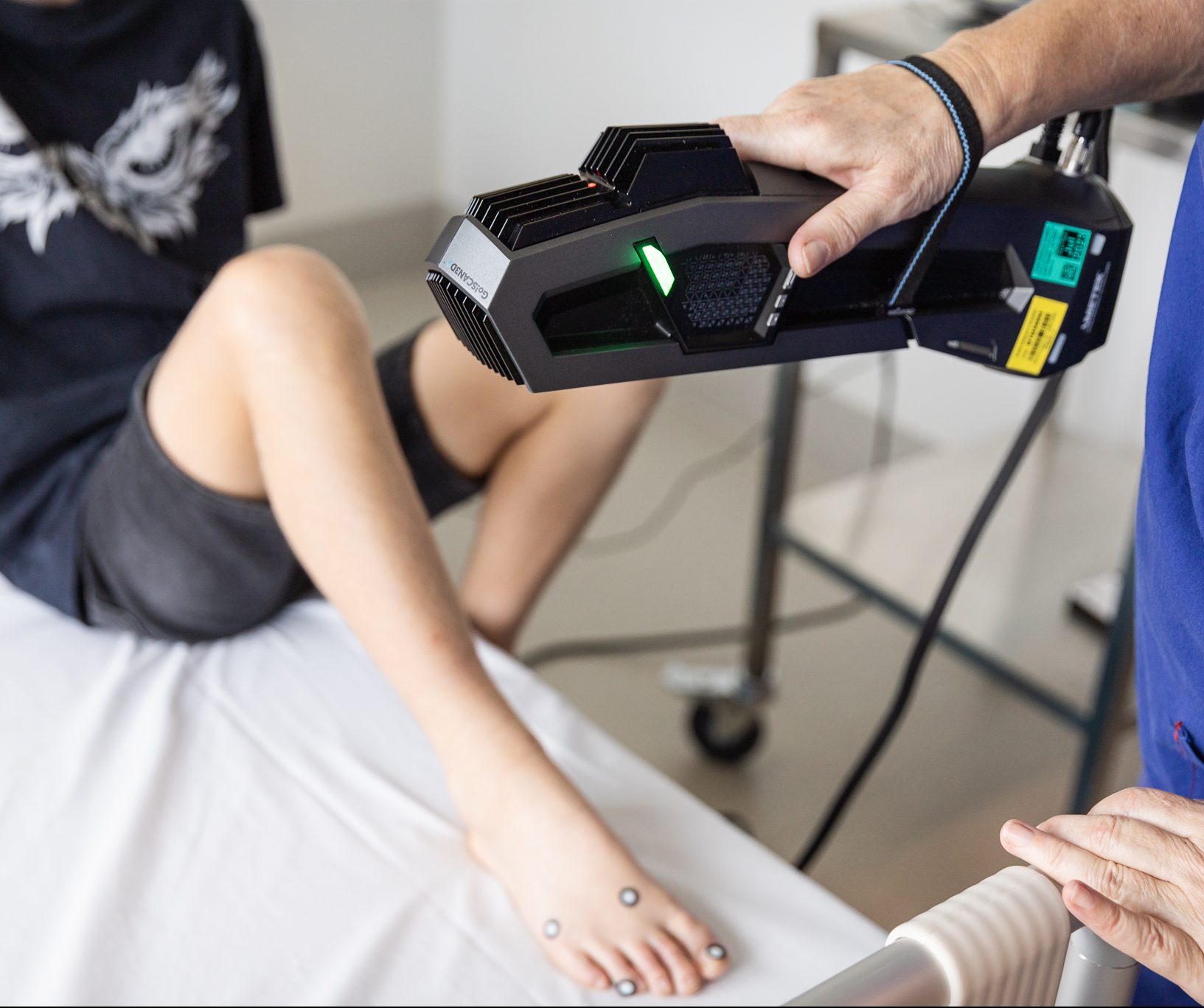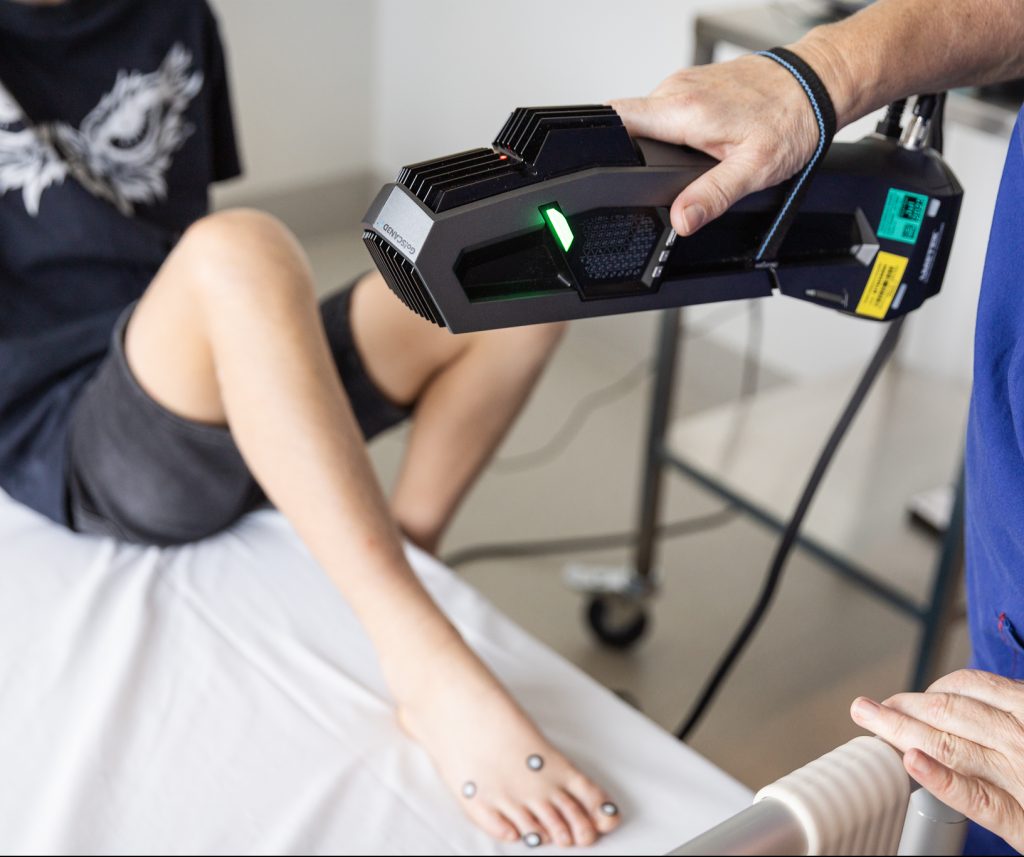 Professor Fiona Wood, one of Australia's most respected surgeons and researchers and Director, Burns Service of WA, applied to PCHF for a grant to fund the 3D scar scanner.
"To the best of our knowledge, this is first time a 3D scanner of this type has been used to generate an accurate measure of scarring, anywhere in the world," said Prof. Wood.
"Having access to advanced technology like this is hugely exciting because it gives us the tools to improve clinical and research data. Ultimately, it will help WA to lead the way in burns care and scar reduction.
"At an individual patient level, having access to this data will also allow us to better understand those factors that influence scarring. This information can then be used to drive personalised treatment approaches and research to minimise scarring."
Each year, on average around 500 kids are admitted to PCH with a burn injury, with many requiring scar management.
Scar management includes wearing hot, uncomfortable pressure garments for 23 hours per day for up to two years, daily scar massage from parents, application of silicon products, and laser therapy or reconstructive surgery to release contractures as the child grows.
Prof. Wood added: "Visible scarring is one of the main concerns of patients with burn injuries. Scarring can impact a child's mental health, social interactions, and schooling, as well as being a lifelong reminder of the accident that led to the burn.
"Any intervention that can improve scarring is critical to improving life outcomes for kids with a burn."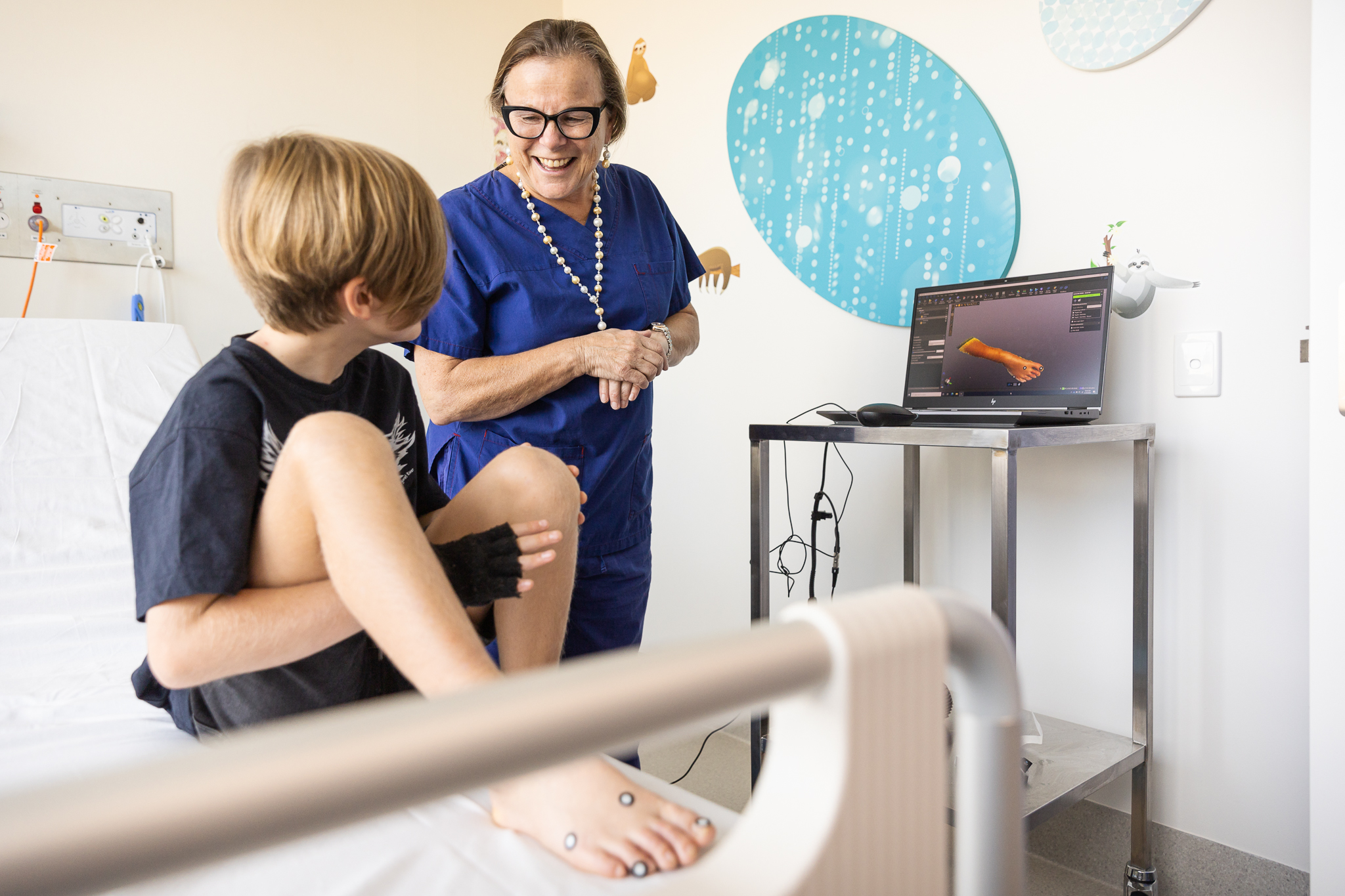 Other benefits of the 3D scanner include the ability to reconstruct what tissue would look like without scarring, allowing clinicians to determine how well the scar is improving during treatment, as well as providing an opportunity for more detailed data to be included in medical records in the future and more accurate data for testing new clinical treatments to improve scars.
Thanks to the generous support of the Carcione Foundation and the WA community, PCHF can fund advanced equipment like this revolutionary 3D scar scanner. Show your support for WA's kids with burn injuries, donate today.