Innovative Equipment and Technology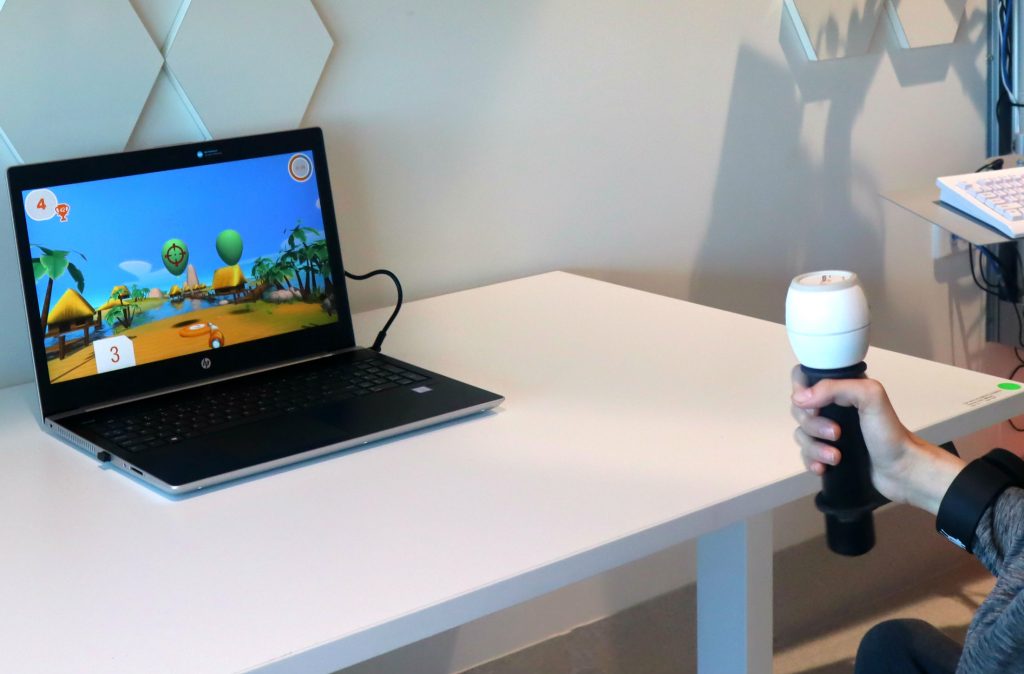 Perth Children's Hospital Foundation has taken the use of Robotics in the Hospital to new lengths by funding a grant for an exciting new piece of equipment. 
Toybox International have solely funding the purchase of the Armeo Senso device—an innovative and top-of-the-line rehabilitation system. 
This piece of equipment targets upper and lower limbs, as well as the trunk. It helps rehabilitate children recovering from neurological injury, spinal injury and acquired brain injuries from childhood stroke and brain tumours. The funding of this piece of equipment means children are getting better, faster, and back to their everyday activities.
We're funding top-of-the-line equipment and technology
The Australian Government funds Perth Children's Hospital to be an effective, first-world hospital; but it's up to us to take the Hospital that extra mile. One way we do that is by funding innovative medical equipment and technology.
The field of medical technology is an ever-evolving one. It's our role to fund new advances in technology and provide clinicians access to the best possible equipment available.
Working closely with the Hospital and grant applicants, the Perth Children's Hospital Foundation identifies the most-urgent equipment needs of the Hospital.
Through our generous donors and supporters we ensure Perth Children's Hospital is provided with leading edge equipment that improves diagnosis and treatment outcomes, shortens waiting periods for families and allows for a better standard of paediatric care.
If you'd like to apply for a grant to fund innovative equipment and technology, click here