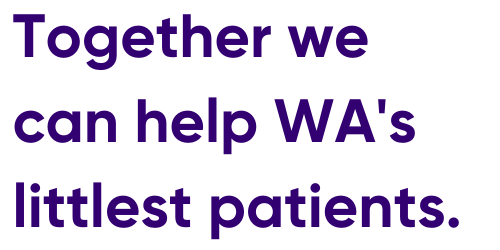 Join us in helping WA's littlest patients. Donate today.
Babies are still being born and in need of neonatal intensive care, regardless of what's going on in the world. With almost 14 weekly admissions, and an average stay of 12 days, over 700 of WA's sickest babies receive intensive and high-dependency care each year at Perth Children's Hospital.
You can help our littlest patients whose lives are in the hands of our NICU teams, by making sure the hospital has the funding it needs. Your donation might help buy cutting edge equipment, hire highly trained experts or enable groundbreaking research.
Regular giving is one of the most effective ways you can support children at Perth Children's Hospital. Knowing that we can rely on your regular contribution allows us to work with the Hospital to plan for the future of sick kids in WA.
Becoming a regular giver means you will be making a direct and ongoing impact to the healthcare of sick children throughout Western Australia. Your support can help fund ground breaking research, world-class expertise, innovative equipment and technology, and positive patient experiences that ensure our children get the best care when they need it most.
Regular giving is easy and flexible: each month your chosen amount is automatically debited from your credit card. You can increase, decrease or cancel your monthly donation at any time by contacting us.
We will send you a receipt every July for all your donations received in the previous financial year which you can then use for tax purposes.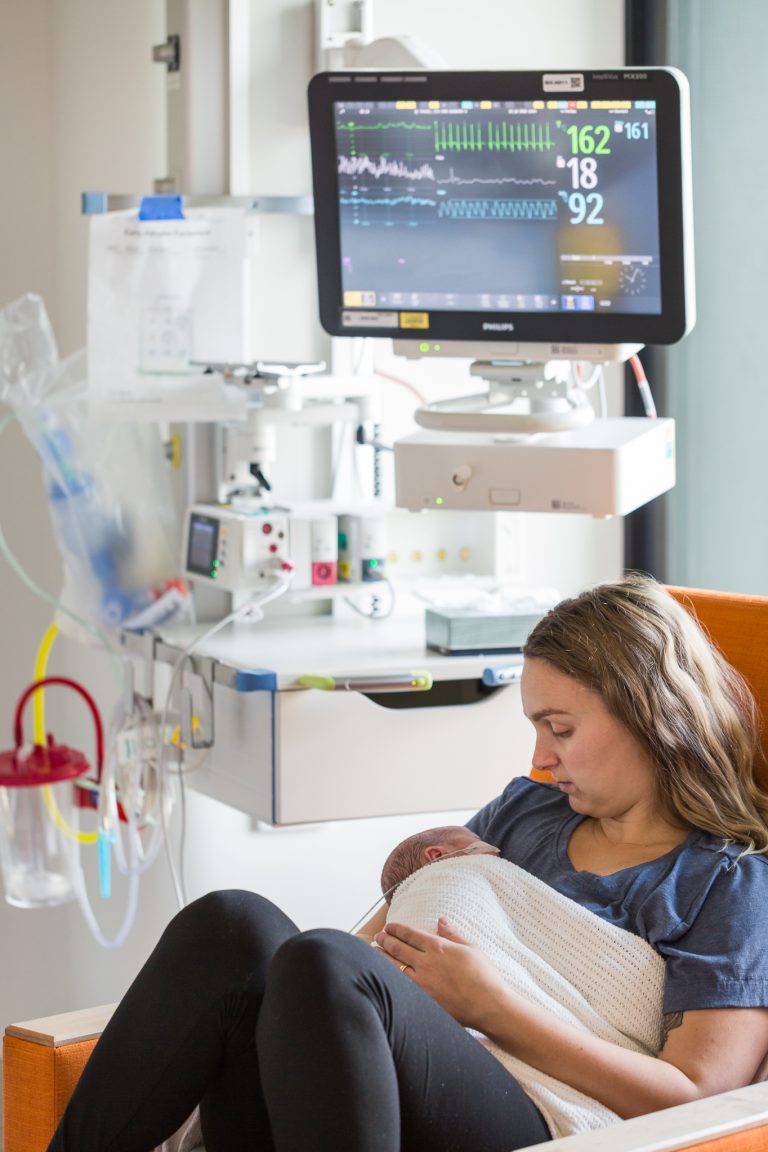 Thomas and Bodhi were born nine weeks early to parents Alicia and Kale. The boys were at King Edward Memorial Hospital but because Bodhi was born with a heart issue they were transferred to PCH via the NETS ambulance.
Bodhi was diagnosed by the cardiology team with supraventricular tachycardia (SVT)- a heart condition in which Bodhi's tiny heart periodically beat too fast. He was put on medication to reduce or stop the chance of prolonged periods of SVT and keep his heart beat regular. Bodhi and Thomas remained together in the nursery and Alicia and Kale were able to stay in the hospital accommodation as they were from Geraldton.
"Although it was a frightening experience for us, the staff put our minds at ease and, in the end, it turned out ok, particularly as we were able to stay together as a family, which was so important. It would have been devastating if one of us was at home, with Thomas, while Bodhi was still in hospital."
After a turbulent start to life, 22 month old Bodhi is doing extremely well. He is no longer on medication and doesn't need any further follow up appointments.
The Foundation funded NETS WA Ambulance is fully equipped with intensive care equipment. This specialist team of doctors and nurses are solely dedicated to providing neonatal intensive care during transport and are often the first touchpoint with the hospital for many parents and a look at the journey to come. 
Just last month a new ECG machine for NICU was commissioned with thanks to the Foundation's generous donors. This piece of equipment will enable nurses to conduct detailed tests of infants heart rhythm and allow any problems to be assessed immediately. This will allow for more timely treatment and lead to earlier discharge for these tiny patients and their families.
Thanks to our donors, the Neonatal Intensive Care Unit received eight overhead Giraffe Warmers which provide a life-sustaining environment for vulnerable babies. Their well thought out design allows for ease of transfer of patients, improved temperature control and for medical staff to access the patient to perform complex procedures with minimal disruption.