The day of Maddie's birth was a blur for her mum Mary and dad Luke.
Immediately, their tiny baby had to be transferred to Perth Children's Hospital and then into emergency surgery to unblock her intestines. Trying to make sense of Maddie's treatment and diagnosis, while caring for their two older boys, was incredibly hard.
Maddie was born with cystic fibrosis, meaning every day, even special occasions must revolve around therapies to keep her alive. And there is no saying how long these will work as only half of people with cystic fibrosis live past 40.
Maddie's current treatment regime includes regular doctor's appointments, and at least once a year she has to be admitted to hospital for a procedure under general anaesthetic. A camera is inserted into her lungs to check the progress of the disease.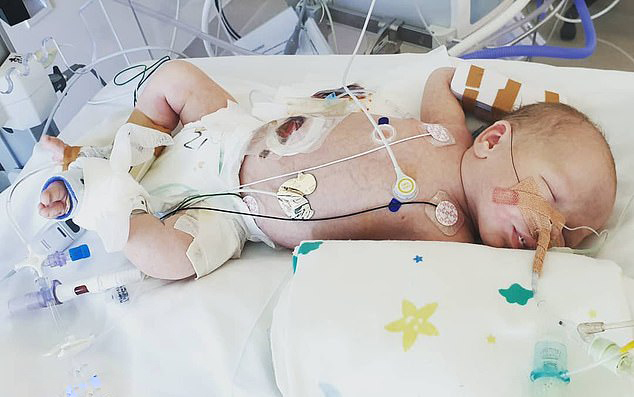 "She's had a couple where they were like, 'Oh she looks like she's not too bad for a one-year-old', and then the last one, every single part of her lungs was, like, covered in white secretion," says her dad, Luke.
Currently, there is no cure for children like Maddie. But there is still hope.
"People with cystic fibrosis die too young – and we need to fix that. We are on our way to discovering new treatments to prevent lung disease, improve quality of life and extend the life of children with cystic fibrosis – Prof. Steve Stick, Director of Wal-yan Respiratory Research Centre at Perth Children's Hospital.
Your support of Perth Children's Hospital Foundation through our Appeal will help continue to fund advances in research & technology for cystic fibrosis through the Wal-yan Respiratory Research Centre, including the 'Lung on a Chip' research project which is aiming to personalise the healthcare provided to patients like Maddie, so it is more effective.
"I hope and dream that Maddie can outlive me!" says Luke. "I just want to see my daughter live life to the fullest. I hope the Foundation continues to bring more support to families who are fighting the disease. If they have help with the funding, it could help people worldwide." – Luke Toki.