For many practical, high impact research ideas, gaining the initial funding to start work can be harder than it should be. Perth Children's Hospital Foundation is working to ensure seed funding is available for projects like the recent study by Dr Shripada Rao and colleagues, who conducted research on gut microbiota in babies born with congenital gastrointestinal surgical conditions.
The first few weeks of life of these babies are spent in the neonatal intensive care unit (NICU) undergoing invasive procedures and being exposed to gastric acid suppressants and multiple courses of antibiotics.
They do not receive adequate skin-toskin contact with their mothers during such a critical period. All these factors have the potential to increase the risk of gut dysbiosis, an imbalance in the gut microbial community where the harmful pathogenic bacteria outnumber the beneficial ones. This may lead to prolonged feed intolerance, dependence on intravenous nutrition, increased risk of infections and longer duration of hospital stay.
"Our team has demonstrated that premature babies (born at less than 34 weeks of pregnancy) develop gut dysbiosis and probiotic supplementation is beneficial for them. Daily supplementation with probiotics decreases the risk of gut infections, blood infections, and improves feed tolerance in such tiny and fragile babies."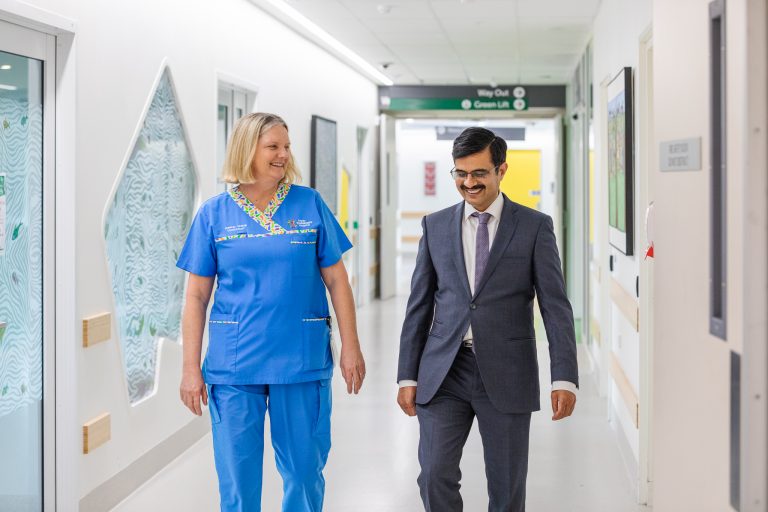 Now that we have confirmed that babies with surgical conditions of the gut in fact develop gut dysbiosis, it is important to conduct further research to evaluate if probiotic supplementation can mitigate the risk of dysbiosis in them. We have recently completed a small study to answer that question, the results of which are expected soon. The next big step would be the conduct of multicentre randomised studies across Australia and New Zealand to evaluate the clinical benefits and safety of probiotic supplementation in newborn babies with surgical conditions of the gut.
If such multicentre trials confirm the benefits, we hope that the research will lead to giving probiotics to babies with surgical conditions as routine practice. I hope it will enable babies to recover faster from their surgery, have less infections, tolerate milk feeds easily, spend less time in NICU and be discharged home early and have better long-term outcomes.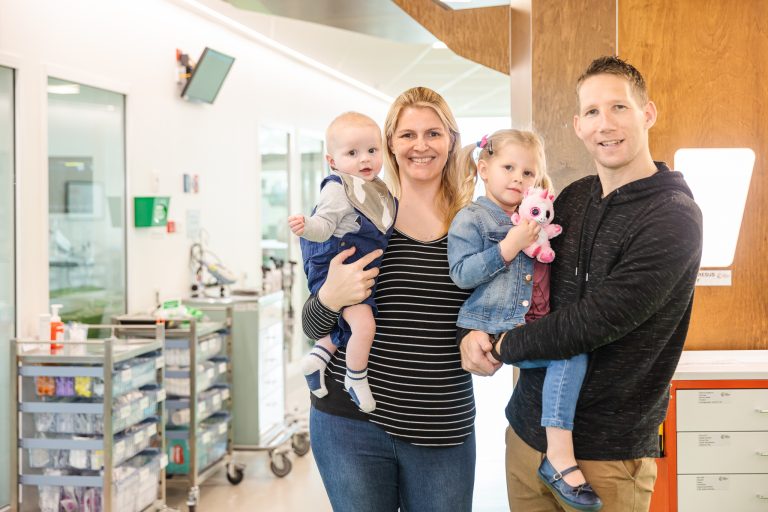 "I think it's great that the team at PCH are looking at research like this to make sure there are no long-term health issues for kids like Matilda."
Matilda was born with right-sided congenital diaphragmatic hernia, which was undiagnosed during pregnancy, so it came as quite a shock to us.
About 24 hours after she was born, we spoke to the doctors and they said we need to transfer her to PCH and then on day three, she had her first surgery. After this, once they realised what was wrong, and she spent four weeks in the queue before having other surgeries.
Anything we can learn now to help better prepare ourselves for future issues is always going to be important. The good news is that Matilda is now a great little toddler and she's fully recovered.
Make your impact and donate today to support children like Matilda. Every donation we receive brings us closer to our goal, transforming the healthcare of sick children and young people.