Sisters Kayla and Jasmine have a powerful reason to run this year in the 2019 HBF Run for a Reason.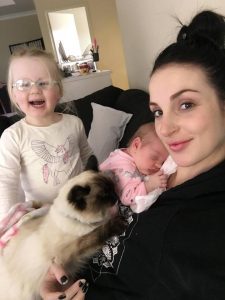 At just three weeks of age, Kayla's infant daughter Scarlette contracted late onset group B streptococcus, a bacteria commonly found in the intestines. In most people, this infection requires a course of antibiotics, but newborns are extremely vulnerable.
Further tests revealed that Scarlette had contracted bacterial meningitis, an infection of the lining of the brain. She was rushed to Perth Children's Hospital but sadly slipped into a coma shortly after arriving.
Despite the best efforts of the staff, Scarlette never regained consciousness. Tests showed that the damage to her tiny brain was too severe and that she wouldn't be able to survive on her own. Kayla and Scarlette's dad Michael made the heartbreaking decision to take their daughter off life support.
Scarlette was one month old.
We may not have been able to take our daughter home but there are lots of children out there that will be able to go home with their families because of the amazing work this hospital provides, said Kayla, sadly.
"The hospital and the Perth Children's Hospital Foundation provided us with a place to stay, top of the range care, countless scans tests and medications to keep our girl comfortable and the most amazing emotional support for our whole family."
"Having accommodation provided for us in Perth meant that we didn't have to face a two hour drive every day to be with our little girl. We had more time with her."
Sharing Scarlette's story and giving back by joining the HBF Run was the least I could to do to support the hospital and the Foundation after making such a horrible time in our lives easier to deal with.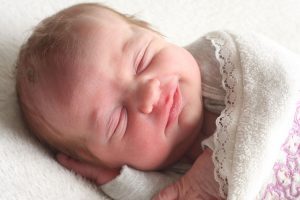 Jasmine agrees. "We are running as a way of remembering and honouring Scarlette, while also raising money for Perth Children's Hospital, through the Foundation. They took such good care of my niece when she fell sick and it's our way of saying thank you."
If you would like to find out more about fundraising and participating in the HBF Run for a Reason, click here.
If you would like more information about Community Fundraising, please contact our Community Fundraising Manager, Sarah McNamara.