Set yourself the ultimate challenge and sign up to cross the iconic Rottnest Channel this March and raise funds for PCHF. Kids aged 8-12 can also take part in the 400m Kids' Swim.
Registrations for the Euroz Hartleys Port to Pub Swim with Hotel Rottnest are open until
Wednesday 1 March 2023. More information at
porttopub.com.au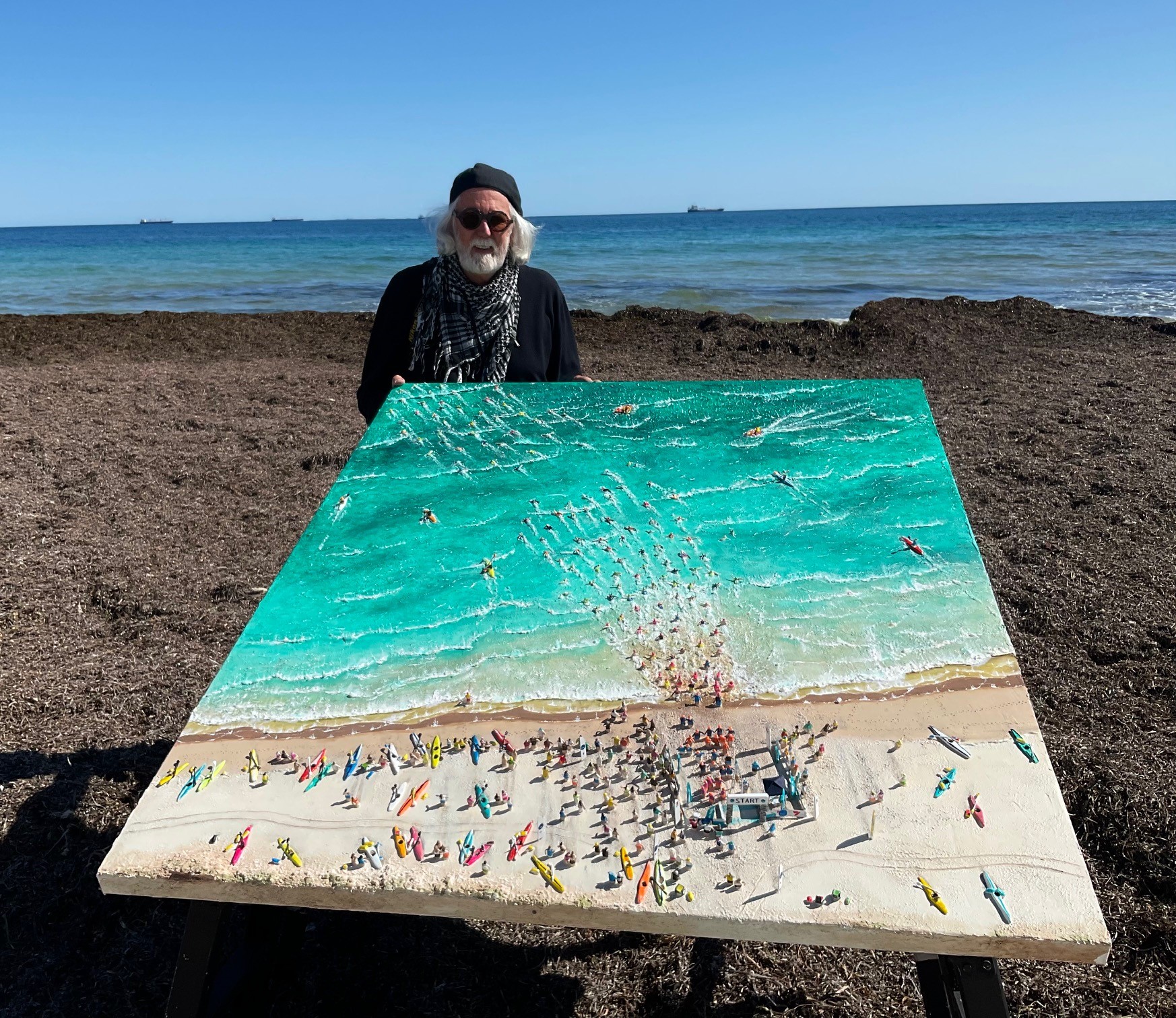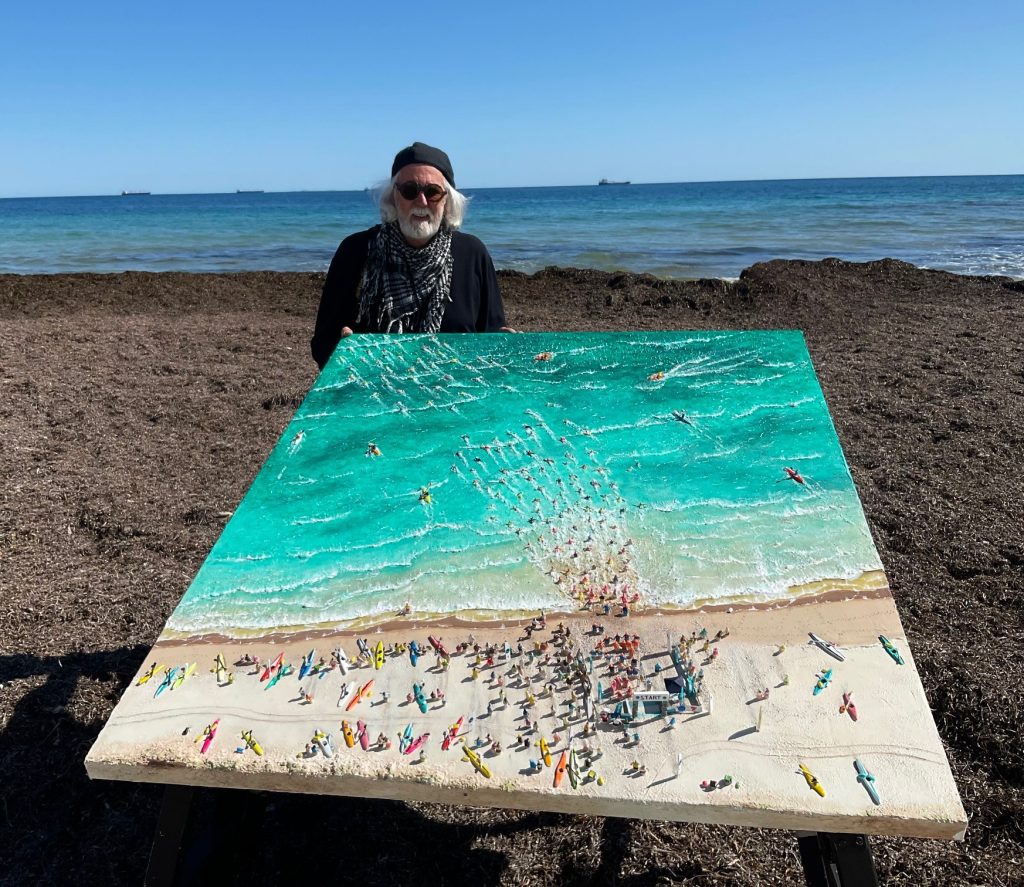 set to go under the hammer
From Port to Pub with Love by local WA artist John Major. One hundred percent of proceeds from the sale of the artwork will be donated to Perth Children's Hospital Foundation (PCHF).
From Port to Pub with Love prints are also available from Fox Lab Fine Arts from $20, with 15% of proceeds donated to PCHF.
Join the action! Online auction will be hosted via Facebook Live on Thursday 9 March at 6:30PM.
An incredible 152cm x 122cm acrylic and mixed media artwork is set to go under the hammer in March – with 100% of proceeds to be donated to Perth Children's Hospital Foundation.
Funds raised for PCHF will help to fund Move to Improve, an innovative program harnessing "exercise as medicine" to improve the lives of kids with chronic diseases such as cancer, diabetes, cerebral palsy and burns-related injuries.
Weighing in at eight kilos, From Port to Pub with Love depicts an early morning race scene from the iconic Euroz Hartleys Port to Pub Swim with Hotel Rottnest event.
Local artist John Major spent around six hours a day over a six-month period painstakingly creating with each individual participant, spectator and ocean ripple featured in the artwork.
A passionate skydiver and deep-sea diver of more than 30 years, John's days exploring ocean caves and shipwrecks lends an inimitable perspective to his detailed, three-dimensional artworks. However, it was John's experience working in construction that gave him an understanding of different compounds, enabling him to create the ultra-realistic 3D visual effects unique to his art.
"Because of the materials I work with, I must work quickly. I work on a blank canvas with acrylics and colours, mixing them together in layer upon layer. The more layers I create, the more it leaps off the surface. Sometimes I work upside down – Sistine Chapel style – to use natural gravitational pull to form the waves," he said.
"The art itself is totally unique, and captures the energy and movement of the water, the ebbing and flowing.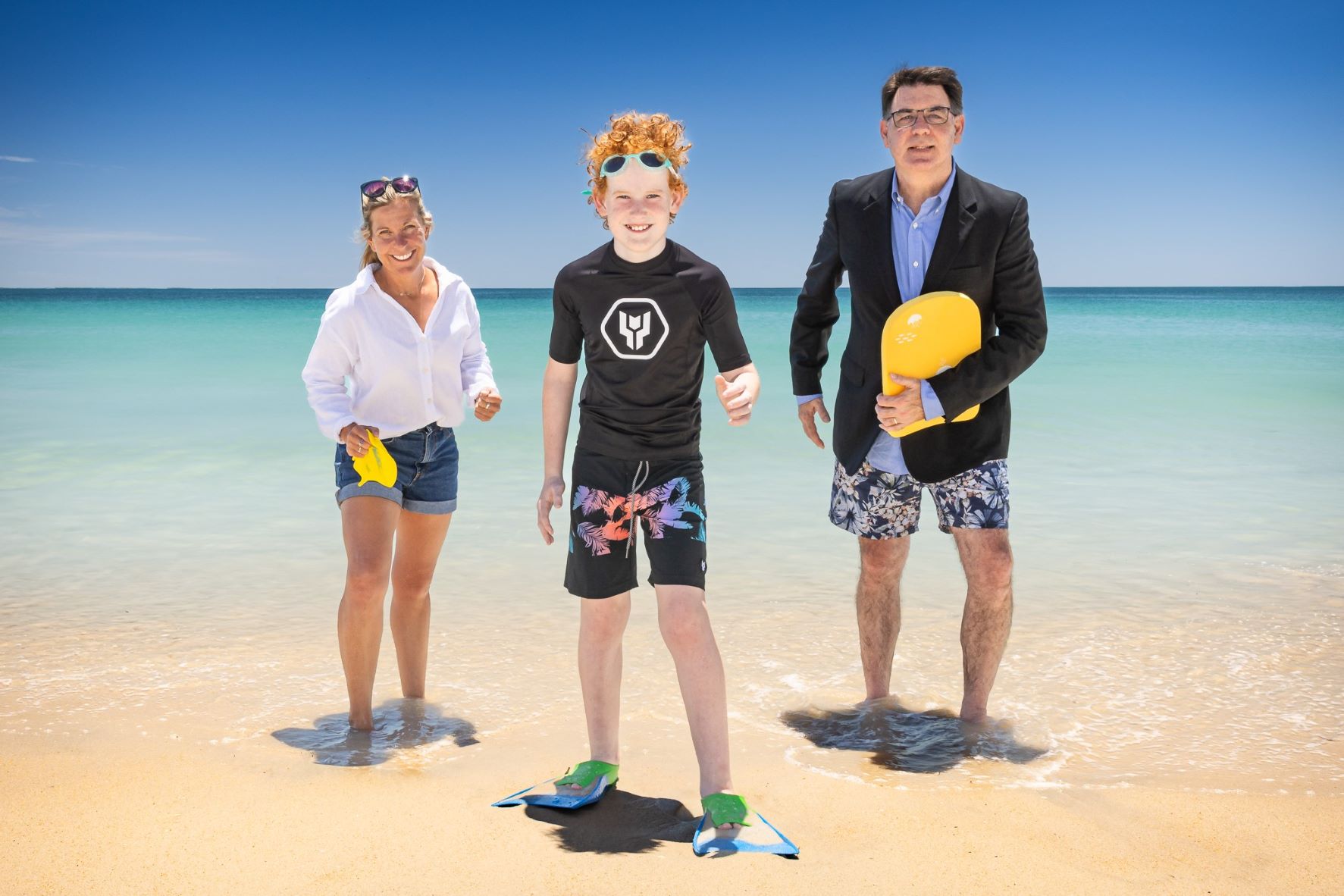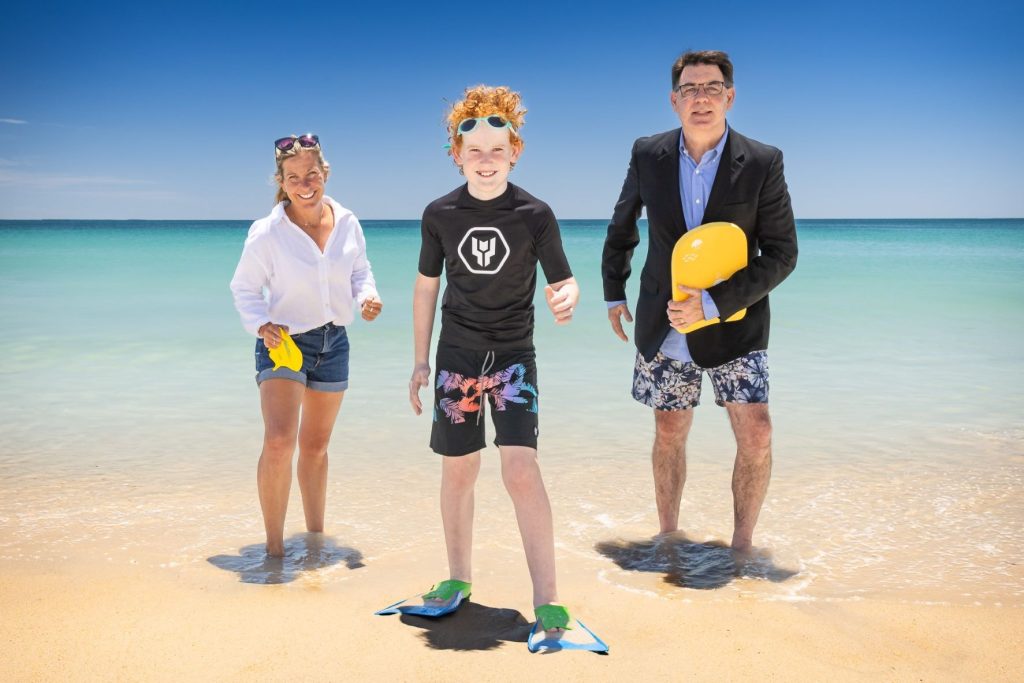 "What I love most though, is how kids just 'get' my art. Put it in front of a child and they're drawn to it. I think that's why people love 3D art; it appeals to their inner child."
With pieces displayed in local galleries including Aspects of Kings Park, John is hoping From Port to Pub with Love will attract generous bids when it is auctioned at the Centenary Building, Showgrounds on Thursday 9 March from 5pm. Opportunities to bid are open to everyone and can be placed either online or in-person.